Experience freedom from maintenance and wrap your home in gorgeous, long-lasting siding.
We offer quality siding from leading brands to add curb appeal and increase the value to your home.
Schedule a free, no-obligation estimate today!
Interactive 3D Visualization
See what change looks like
Through our partnership with HOVER, you can transform smartphone photos of your home to a fully measured, customizable 3D model.
INTERACTIVE 3D VISUALIZATION
Use Hover features to view your home exterior with different product and color options
QUICKER ESTIMATES
Get an accurate estimate quicker with true measurements based on digital photographs of your home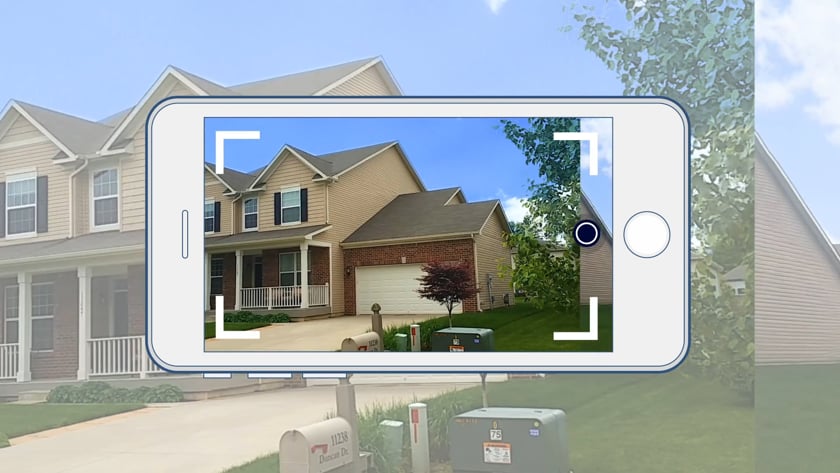 Our Competitive Advantage
INSTALLATION
Permits are pulled by Able Roof—NOT a subcontractor

Manufacturer-certified and trained installers for every single job

Start and finish date provided
PERFORMANCE
Documented wind resistance of up to 215 miles per hour

300% better than typical siding impact resistance

Increases insulating R-factor to your home's exterior by 30%—HUGE energy savings guaranteed

Weathers evenly—will not chalk or separate

Repels rain and moisture
WARRANTY
Warranty is owned by us, not a third party manufacturer

Lifetime warranty on all materials

Protection against impact, weathering, separation, chalking and wind guaranteed

Non-prorated so you'll never pay if your siding fails

Warranty is transferable if you sell your home
STEP 1
Contact us through our form or by phone to schedule a free estimate for your home improvement or emergency repair project.
How durable is new siding after installation?
Vinyl siding is very durable. However, in rare cases, it can crack (for example, if it is hit with large hail stones or a baseball bat, etc.) Solid core, composite, and fiber cement, however, are very durable and typically stand strong against Mother Nature and any other abuse.
Can siding lower my home's utility bills?
There are a number of ways that siding can help to lower your home's utility bills. How new siding can lower utility bills: 1. Replace cracked or broken siding 2. Insulate walls before new siding is installed to help regulate the temperature inside your home 3. Use solid core siding with a high "R-factor".
How much does new siding typically cost?
There are many factors that determine the final cost of our siding projects; however, they typically start at $2,500. We offer open book pricing with you, to eliminate any mystery in our pricing guidelines. Upon your free inspection, we will be up front about our pricing and can provide you with a free estimate on the spot. (With financing, though, our monthly payments typically start at $49 for new siding installation.)
Yes, painting vinyl siding is completely doable. Painting vinyl siding can be a cheaper alternative to buying new siding, and it can give your entire …
Free estimate, no obligation.
By submitting this form, I understand that Able Roof will (1) contact me to schedule an appointment and (2) may call me to discuss its products and services. View our Privacy Policy.
We'll start with a quick consultation to answer questions and discuss project needs.
A Project Consultant will come out to take measurements, present you with options and provide a free estimate.
You'll have the option to see your project through our 3D visualization technology provided to you on your phone or computer.